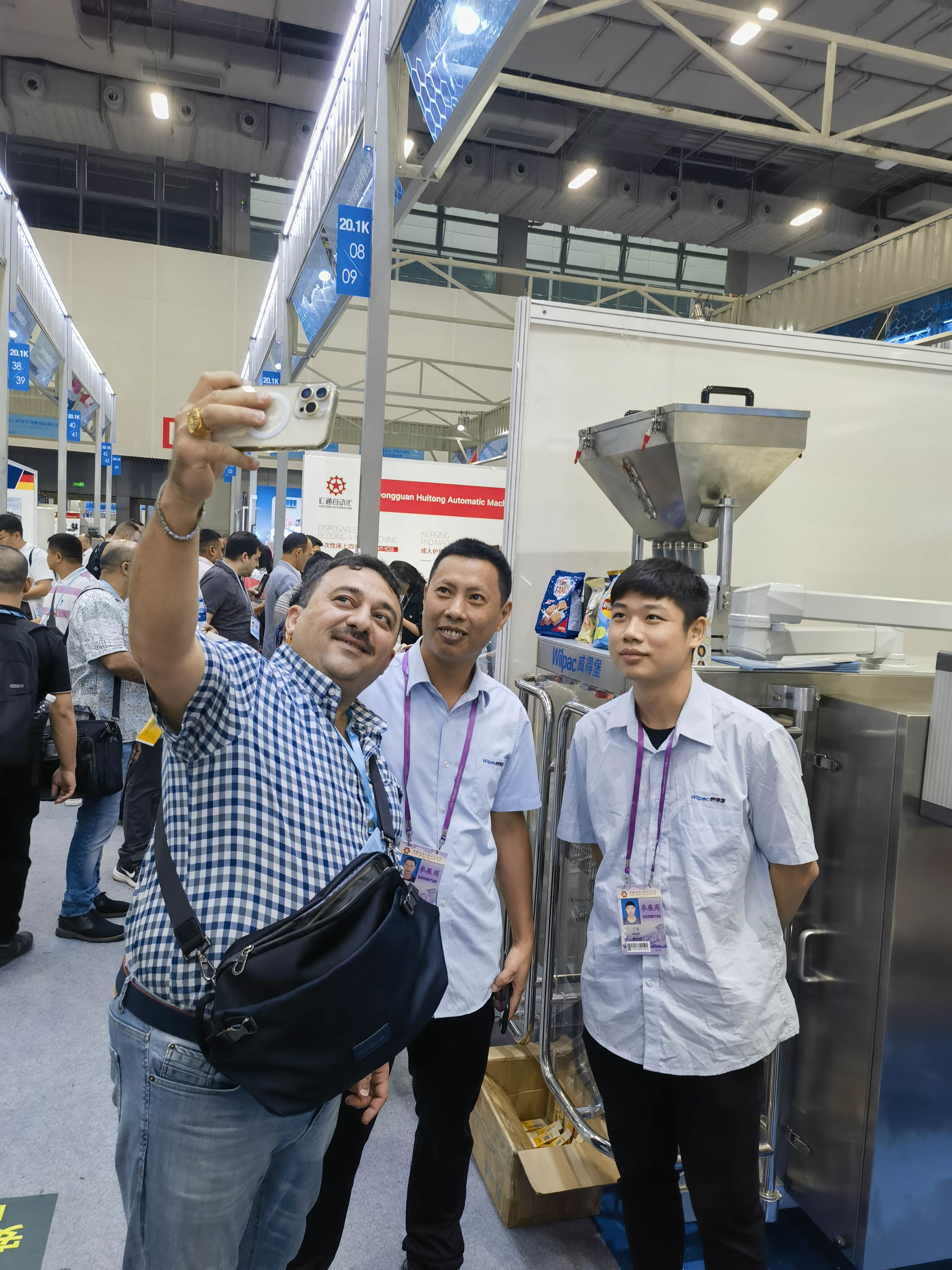 Thank You for a Successful Day at the Canton Fair: Wilpac Package Machinery's Gratitude
Thank you to all our valued customers for making the recent Canton Fair a huge success for Wilpac Package Machinery! We greatly appreciate your continued support and trust in our company.
Over the past five days, we had the pleasure of hosting numerous new and existing clients at our booth. It was truly a pleasure to meet each and every one of you and discuss your packaging needs. Your enthusiasm and interest in our products and solutions are what motivate us to continuously improve and provide the best packaging machinery in the market.
We would like to express our deepest gratitude to our existing clients who visited us at the Canton Fair. Your loyalty and long-standing partnership with Wilpac Package Machinery are invaluable to us. It was an honor to have the opportunity to update you on our latest developments and demonstrate how our packaging solutions can add value to your businesses.
To all our new clients, thank you for giving us the chance to showcase our products at the Canton Fair. We are thrilled to have gained your interest and trust in our machinery. Rest assured that we will work diligently to provide you with the highest quality and most innovative packaging solutions tailored to your specific needs.
The Canton Fair has always been an important platform for us to connect with our customers, and this year was no exception. We are grateful for the meaningful conversations and exchange of ideas that took place during the fair. Your feedback and suggestions are invaluable to us as we strive to continuously improve our products and services.
Once again, we extend our heartfelt gratitude to all our customers for their support and trust in Wilpac Package Machinery. It is because of you that we can continue to innovate and provide the best packaging solutions in the industry. We look forward to further strengthening our partnership and serving you in the future.
Thank you and best regards,