Product Specification: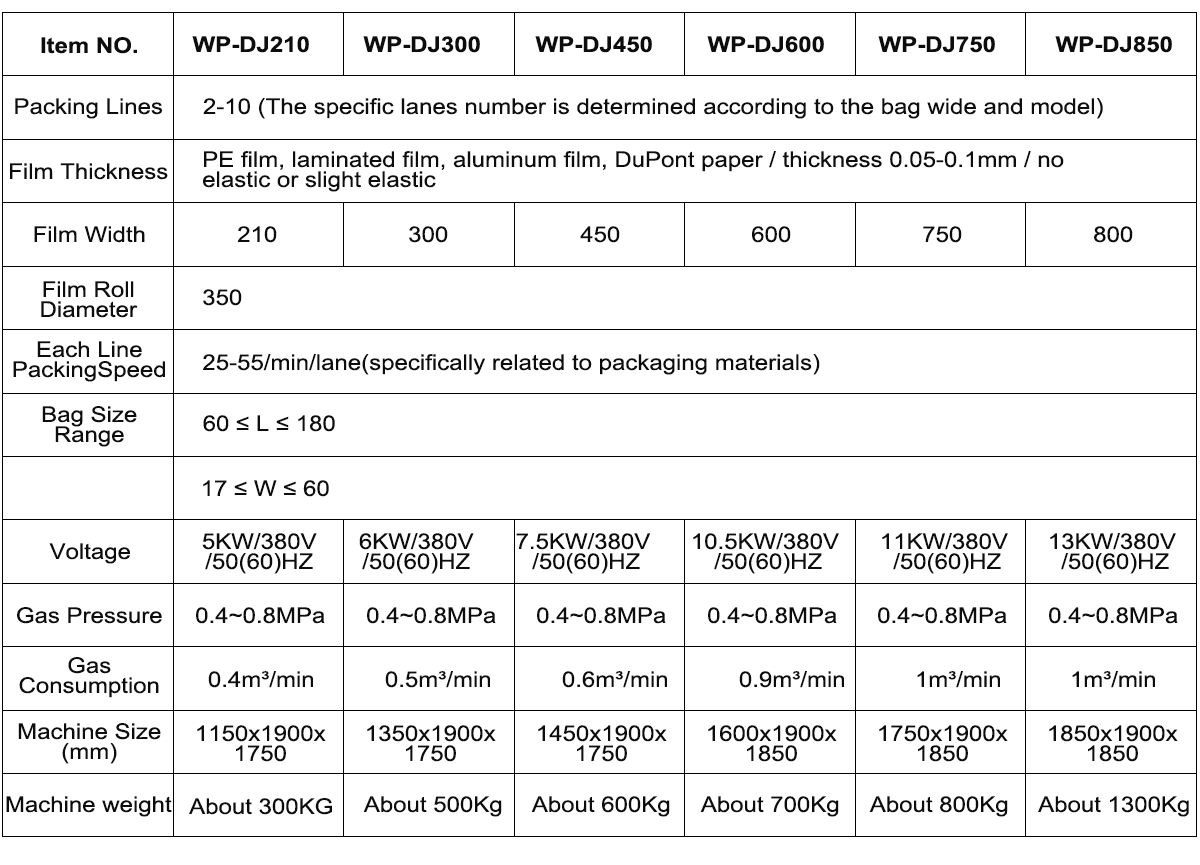 Product Features
Convenient disassembly and assembly of film rolls.
Flexible coding and bag length adjustment.
Easy disassembly and assembly of the film-slitting blade.
CNC integrated molding.
Vertical sealing spring-type force balance buffer.
Independent air pressure adjustment of center sealing of the package.
High precision ball screw and servo motor drove.
Handwheel type precise & convenient adjustment of the relative position of the cutter and the easy tear notch cutter with quick locking structure.
Multi-group safety protection devices prevent personal injury and machine crash damage.
Automatic error alarm system ensures safe and reliable operation.
Cheap, economical, cost-effective, and with low maintenance costs.
Suitable and flexible design of machine frame outlook for a variety of standard workshops and small places.
Food grade standard with SUS 304 texture material used in food product contact part.
Delivery Time: If the material is in stock, the delivery time is 20-25 days. If not, the delivery time is about 40-50 days.
The Technological Process: Design → Production → Assembling → Quality Testing → Packing → Loading → Shipping
Our Professional Team & Skills
Our company has a modern standard factory, a visionary entrepreneurial team, a technically competent R&D echelon and strong after-sales technical service support.
We have been focusing on the R&D and manufacturing of packaging equipment for 10 years, absorbing a lot of advanced technology of foreign packaging machinery to improve and innovate, and aiming to become the benchmark and flag bearer in the industry.
At present, the technical department accounts for more than 20% of the company's headcount, and the annual investment in R&D reaches more than USD 500,000.